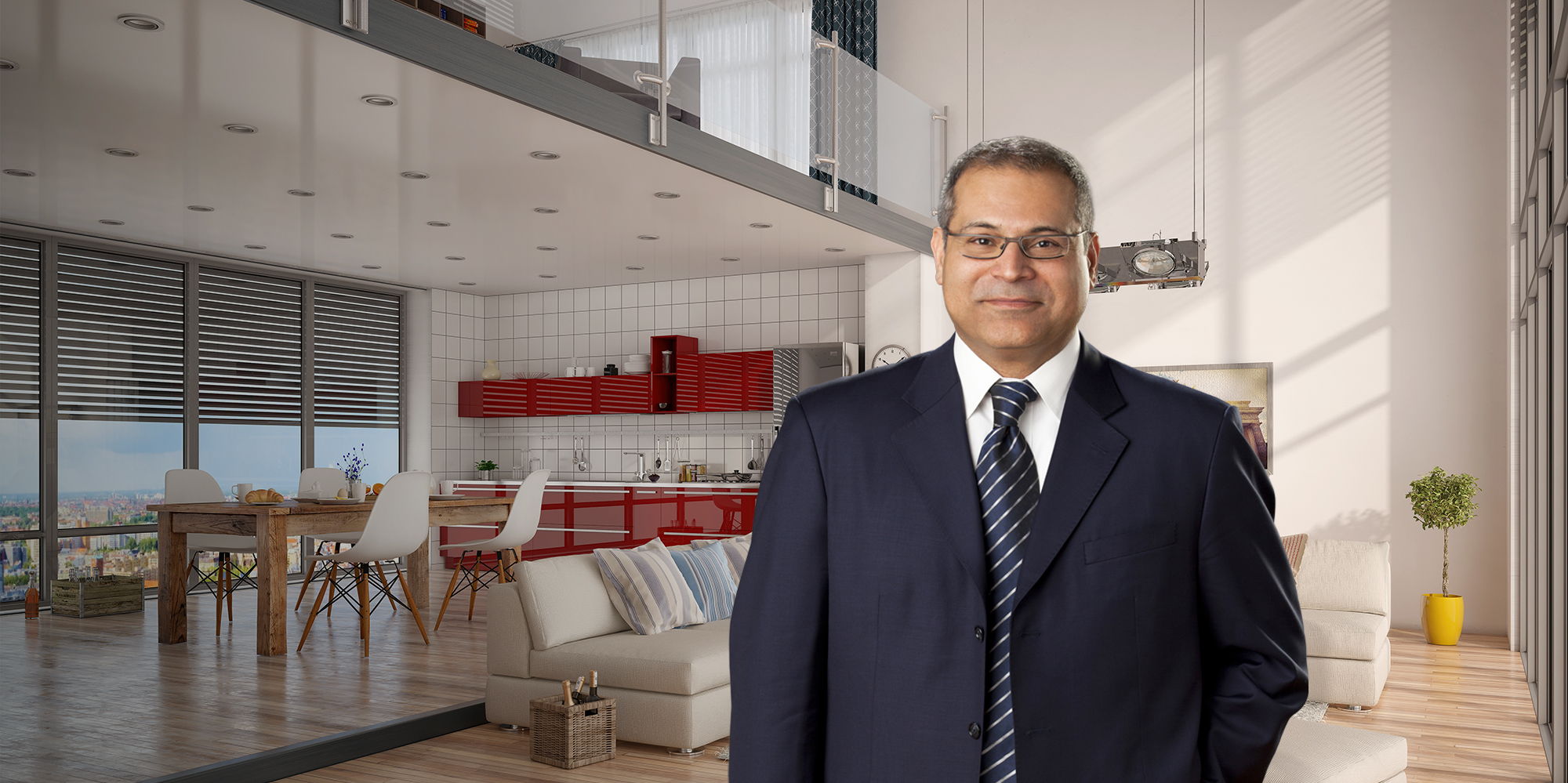 About
---
About:
Seasoned Certified Chartered Broker with extensive involvement in relation to residential and commercial real estate sale, leasing and purchasing transactions, as well as in the successful coordination of diverse building renovation projects.
Education:
Building Systems Engineering degree combined with extensive investment experience, including the setting up of real estate trust companies for clients.
A highly successful career attaining exceptional new heights in past few years. Applies a direct no-nonsense approach, which enables the creation of solid relations based on mutual trust and respect between potential clients and an office team consisting of dedicated high achievers.
Mission:
Provide clients with fact-based options to empower them in making the right decisions, at the right time and for the right price.
Advise clients based on extensive knowledge of the past, present and future real estate market and of each municipality's particular context.
Objectives:
Provide buyers or sellers with relevant real estate information to assist them in making an informed and reasoned decision.
Share, with the buyers, insights on the investment potential of the property, geographical location, potential traps, available services, zoning, upcoming municipal projects that may impact on a property, flooding issues, etc.
Subscribe to my newsletter
My listings
All the properties at a glance!
Two or more storey
503 Av. des Véroniques
Beaconsfield
Relocating to a new area is difficult for a young family. Sam was the ultimate professional during my relocation to Montreal area. Sam conducted a full analysis of our needs, showed us many appropriate options, helped us understand the pros and cons of each area and was a strong negotiater. He was terrific with my wife and small children and became a family friend. He was also the first person I turned to when it was time to sell my home in Montreal and I have recommended him to colleagues. You won't be disappointed if you choose Sam as your Realtor.. Reed McClung Sr. Director, Customer Marketing Oncology Managed Markets US at Novartis

I had the pleasure of working with Sam when my family and I moved to Montreal. Sam is a true professional and will go the extra mile to find you the right home. Brian Seguin Director Marketing and Sales Oncology - Rare Disease at Novartis

Sam has been my real state agent helping me purchase my very first house and also second one we call home now. His professionalism and expertise are unmatched so far and as a person, his care, reliable and trustworthy personality has carried us through all complicated home buying steps. I'd recommend him with my highest regards for any real state buyers out there.. Razmik Mousakhanian Sr. Electronics/Electromechanics/Telecommunication Technician

Sam is a unique broker who's integrity and hard work for his clients are his trademark. I have witnessed first hand how he puts the interests of his client before his own and how dedicated he is the clients satisfaction. He is a credit to his profession. Unfortunately very few Real Estate Brokers live up to his standard.. Moise Moghrabi Commercial, Corporate and Civil Law Attorney

Sam helped my find my first apartement downtown! It is rare to fine an agent that truly puts your best interest first. He was patient, understanding and always ensured that I made a decision that I would, at the end, be very happy with! Bianca Bolouri Asst. Vice President Marketing

I had the pleasure of working with Sam when I bought a condo in Montreal. He catered to all of my home-buying needs by doing extensive research on my behalf, took me to a variety of different properties and then expertly negotiated on my behalf to close deal on the property I had chosen. My buying experience was so positive that I used Sam to sell the same property when I relocated out of Montreal. Since then, my wife and I have been involved in 3 other property transactions outside of Canada using different agents and my wife and I have both stated that we wished we could have used Sam again!! Jeremy Gowler Vice President, International Commercial & Global Marketing at PaxVax, Inc.

Sam is very knowledgeable in the Real Estate area. He provides comprehensive guidance to the customers, highlighting both advantages and disadvantages. Sam is very trust worthy as he suggests what is good for the customer. Sam is an approachable and friendly person which makes it easy to work with him. I wish him every success !! Kumar Ramamoorthy Regional Disease Director - Novartis Oncology

Lets just say I could have picked more attributes but they only allow three. Diligent, Master negotiator and aware of my needs.The one and only real estate agent that I can and will recommend to all my family and friends. Kathryn Forget Owner and working aesthetician at Spa Luxe

Sam Mortazavi is a smart and caring professional who gets results while understanding and respecting his clients' needs and budget. Most importantly, Sam is one of the most trustworthy people that I know who acts with the utmost of integrity. Sam will fight hard for his client and ensure that the deal is fair and that his client is satisfied. In addition, Sam is a pleasure to work with, beinging his good humour and extensive knowledge to the table on behalf of his clients. Jerry Rosenthal President - Thera-Plantes Inc.

Sam provided real estate agent services upon our return to Montreal. He was highly professional, listened carefully to our housing needs, and was a master negotiator. His interpersonal skills are exceptional, with a strong focus on customer relations. Sam would be my first choice of agent, should we require a real estate agent, and recommend him highly.. Megan Pickering Manager, Health Economics & Patient Access at Novartis Pharmaceuticals Canada Inc.

Sam provides outstanding customer care. He took the time to understand our needs; to present us with a thorough cross-section of the market; and to provide us with the data that we needed to make informed decisions. He is an excellent negotiator, and we were extremely pleased with the results of his work. He remains a resource to us. I strongly recommend Sam for his work ethic, his client-centered approach, and his ability to deliver results. Volodymyr Duszara at Duszara Initiatives Inc.
>
Subscription confirmed
Thank you for subscribing to my monthly newsletter.